This is an article written by a journalist Dayana Aleksandrova who stayed in our camp and she published in https://matadornetwork.com/read/best-desert-hotels/ a ranking of different desert hotels where she stayed. ÉMERAUDE LUXURY CAMP is Number One...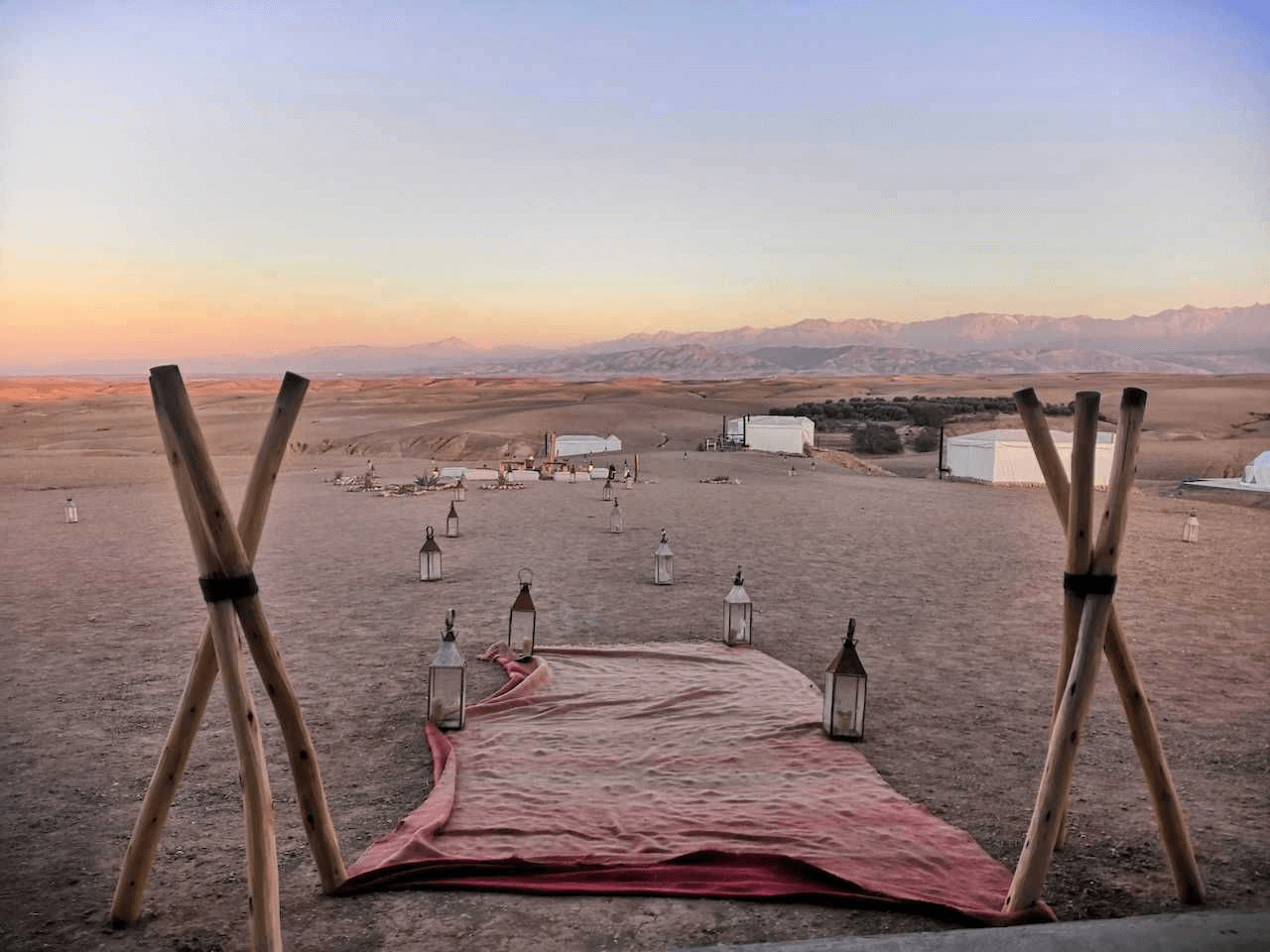 Photo: Dayana Aleksandrova
The perfect escape from the bustle of the Marrakech medina, Emeraude is a luxury camp located in the dry-rock desert of Agafay. The area has gained popularity in recent years as a convenient alternative to Morocco's Sahara camps, which require an extra day of travel. A quick 45-minute drive from the city, the camp offers plenty of chances to relax with a glass of Berber tea while enjoying the year-round sunny weather. Guests can explore the area on camelback at sunset and get a front-row view of the famously beautiful Atlas mountains.
The camp offers a hot-air balloon ride through Ciel d'Afrique, the oldest tour company in Morocco which has been operating for over 30 years. The accommodation at Emeraude consists of Bedouin-style luxury tents, each of which is equipped with its own bathroom and shower, hot water, fireplace, and designer furniture made by local artisans. The private front porch is ideal for sunbathing and meditation, occasionally catching a glimpse of herds of goats passing by.
The desert experience includes all meals, which include traditional recipes such as beef tagine with almonds and prunes, vegetarian hors d'oeuvre, and homemade bread. An evening by the campfire is a great opportunity to dive into a good book with a glass of local merlot. The crisp air and starlit sky create the perfect atmosphere for a night of deep rest away from all screens.